The Fructifiers / Episode 2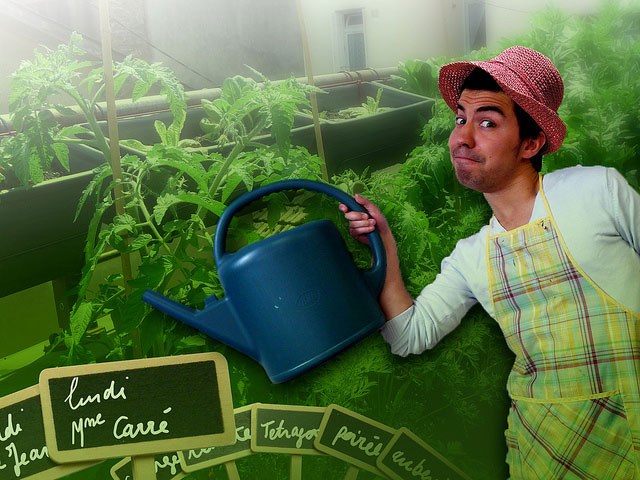 Sébastien, 25 years old, GARDEN CARETAKER
Mister Garden Caretaker, ensconced in his boots, held in his hand a watering can.
As summer was here, he went from one vegetable garden to another, watering the crops of gardeners on holiday.
From garden to allotment, his salary, in kind, was gleaned.
More than a big basket did he need to carry out his duties.
When fruits or vegetables did ripeness reach, the garden caretaker picked them.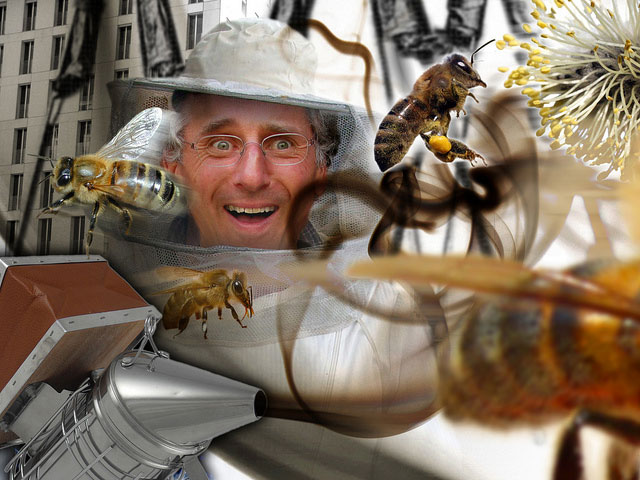 Bruno, 45 years old, URBAN BEE KEEPER
Atop his stilts, the urban bee keeper passes from hive to hive to look after the fine colonies of urban bees.
Attached to building ledges or perched on stilts in the middle of roundabouts, compliant with regulatory distances, these vertiginous hives require their keepers to be in excellent shape. A fine summer's day is the ideal moment to harvest the honey and start centrifuging the honey supers. To guarantee a good harvest, he is duty bound to advise city dwellers on the right choice of flowers for bees.