Connecting Ekovores / episode 6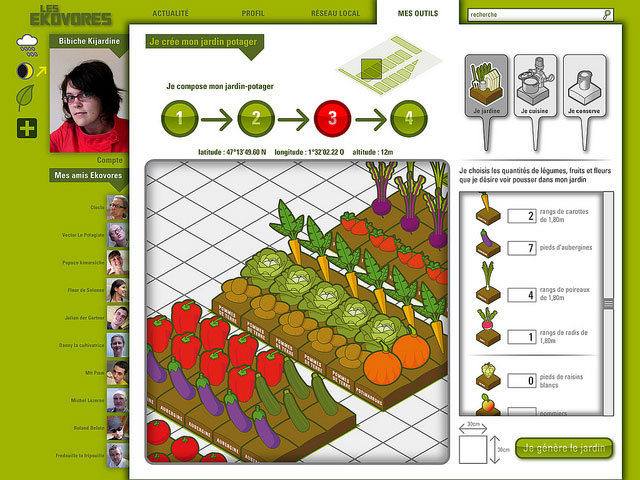 The Ekovores use a web-based community digital platform to facilitate exchanges and growing of vegetable gardens.
This platform connects all the players to one another: eaters, farmers, gardeners and public institutions.
It is based around 4 sections:
– The "NEWS" section where the events posted by fellow Ekovores can be consulted.
– The "PROFILE" section, to focus on personal activities.
– The "LOCAL NETWORK" section, exclusively dedicated to the smooth operation of the Ekovore facilities.
– The "MY TOOLS" section offers you 3 essential applications to assist you in good vegetable garden and household practices, namely: gardening, cooking and preserving.
The "I GARDEN" application allows you to decide on the site of your plot, specify its aspect then set out what will be planted.
An expert system archives all your plans and suggests the best solutions for mixed cropping and crop rotation, accompanied by bio-dynamic planning, if desired.
This know-how is now at everyone's reach. At their own rhythm, everyone can now try good crop practices and call for assistance from the Ekovore network to learn and progress in the art of the vegetable garden.