Farming in the green belt / Episode 1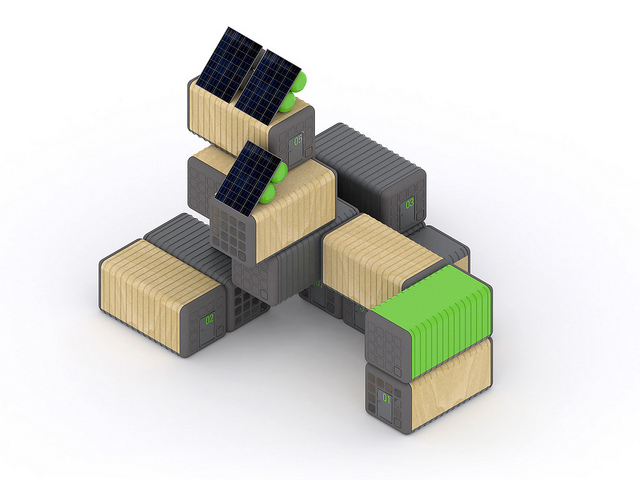 The Ekovores operate via a community based approach. They reclaim uncultivated land around towns for mixed farming, leasing it to locally-based market gardeners and livestock breeders producing directly for neighbouring districts. The Ekovores set up STAND-BY FARMS, made up of several pre-fabricated modules installed quickly in the space of a few days using lifting machinery.
The Ekovores offer their help for:
– Boundary marking the farm.
– Erecting velums and marquees.
– Installing farm modules.
The ground floors are made up of:
– A changing room
– A Toilet
– An office
– Stores
– A pantry
– Stairs
The upper floors are for accommodation.
– Kitchen.
– Terrace.
– Toilet
– Lounge
– Bedrooms
– Bathroom
A weather station and solar panels for hot water production are integrated into the roof.
A vast waterproof 'second skin' velum covers the entire farm protecting it from excessive heat and sheltering stored equipment and produce.

FUEL CELL POWERED ELECTRIC WIND TURBINE MODULES are set up near by and hooked up to the farm. These modules offer a simple and independent solution for storing the electricity produced in the form of hydrogen, thanks to the principle of water electrolysis.
The fuel cell principle involves converting the energy released by the hydrogen / oxygen reaction into electricity.
The outcome is water, electrical current and an energy independent farm!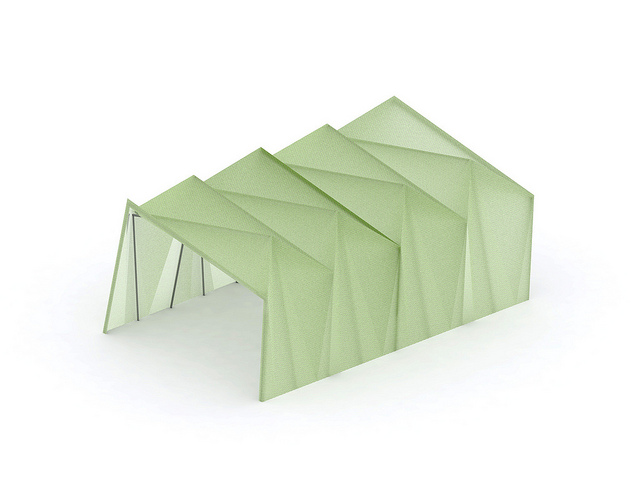 HORTICULTURE GREENHOUSES are carefully placed on the land to best harness the sunshine. Made of canvas and articulated tubes, they open and close like a concertina to provide adequate ventilation for the produce.
As a result, to prepare seeding, save on several months' farming and avoid late frosts, this cheap to build greenhouse is the key tool of the Ekovore market gardener.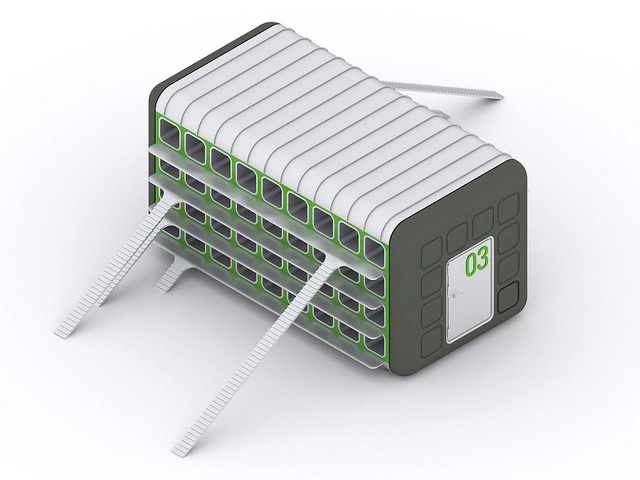 Hen house modules round off the farm, offering the farmer a non-negligible revenue source via egg production.
Ekovore breeders want their hens to have the best hen coop. The non-corrodible farming module houses 64 hens, with comfortable laying boxes accessed by a ramp. This cosy two level module offers an unbeatable view of the chicken run and its netting.