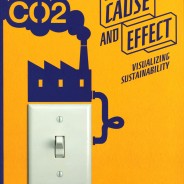 Industrial designers Laurent Lebot and VictorMassip created LES EKOVORES as a solution to the causes of global warming. Their project is the blueprint for a modern urban utopia, in which consumers and food and energy producers live in sustainable symbiosis. The illustration of the system is a bird's-eye view of an urban community where daily needs are met through a balance of urban districts and agricultural sectors in close proximity to one another. Public facilities, farms, local business, and private homes would operate in a closed loop with short supply channels to minimize the need for fossil fuels. The resulting infrastructure of independent farm districts, local food supplies, and recycled waste plants would create sustainable economies and communities.
read more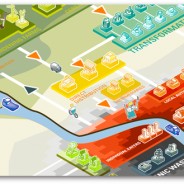 By Josselin Thonnelier
An article in French about the Ekovores on the UrbaNews.fr website.
read more